California Chicken Avocado Sandwich with Remoulade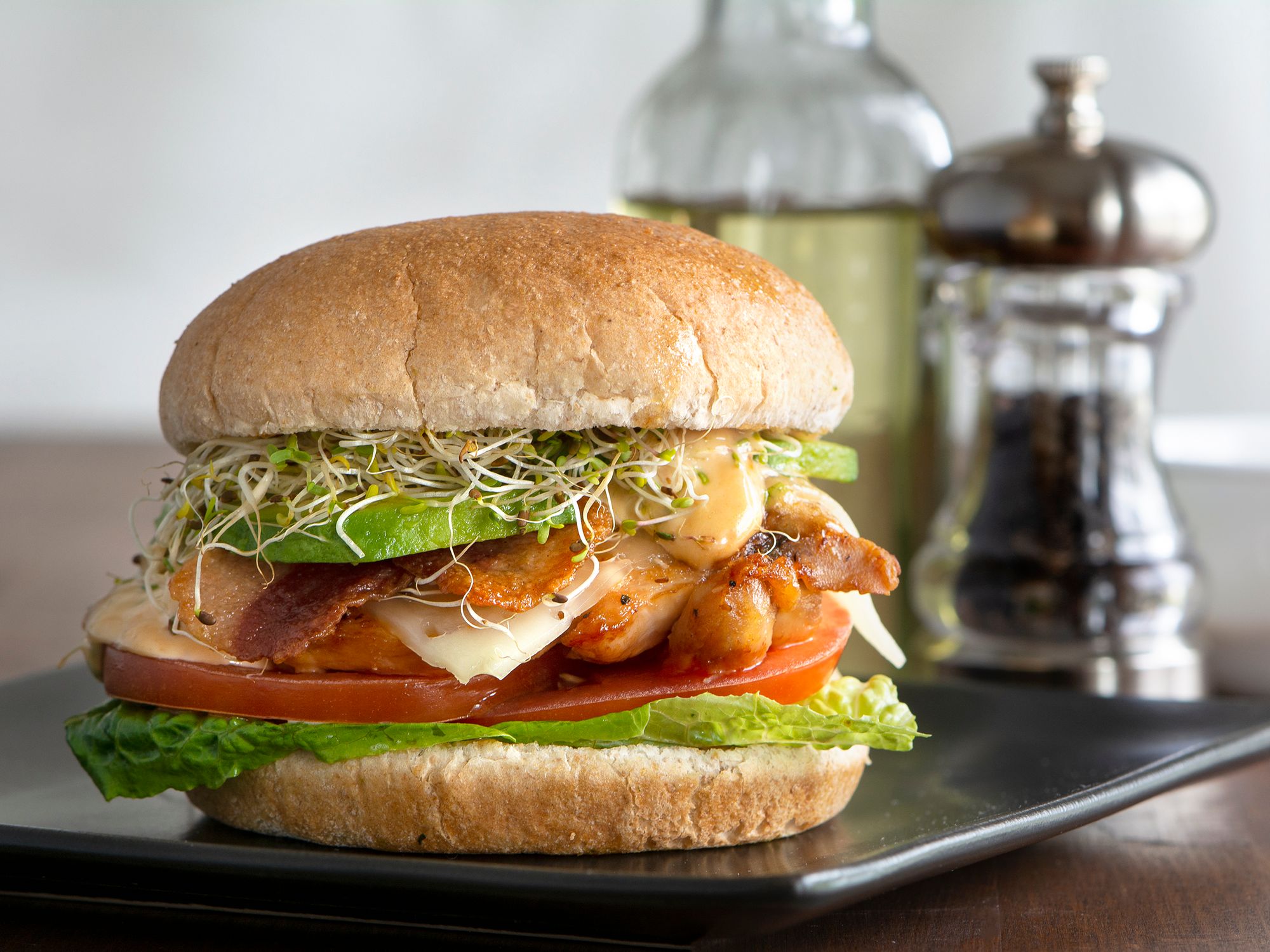 ---
FEATURING WHOLE-GRAIN HAMBURGER BUNS #492
These buns aren't just for hamburgers! They can be used for virtually any sandwich idea. Whether it's chicken salad, a turkey burger or cold cuts you will always be satisfied.
---
INGREDIENTS
Sandwich:
Burger Bun
Chicken Breast
Fresh Avocado
Remoulade Sauce
Turkey Bacon
Swiss Cheese
Lettuce
Tomato
Alfalfa Sprouts
Remoulade Sauce:
1 cup mayo
1 oz. capers
1 teaspoon Creole seasoning
1 teaspoon paprika
1 teaspoon chives chopped
1 tablespoon parsley chopped
1 tablespoon Dijon mustard
Lemon juice
---
PREPARATION
For Chicken:
Saute in pan until golden brown. Finish in the oven at 350°F until it reaches internal temp 165°F, about 12-15 minutes for medium size boneless, skinless breast.
To assemble sandwich:
Toast buns, slice chicken breast thin after cooked. Season avocado with a pinch of lemon juice and salt. Add lettuce, tomato, cooked bacon and cheese. Top with remoulade sauce and alfalfa sprouts.
Enjoy!