Waffle Reuben Sandwich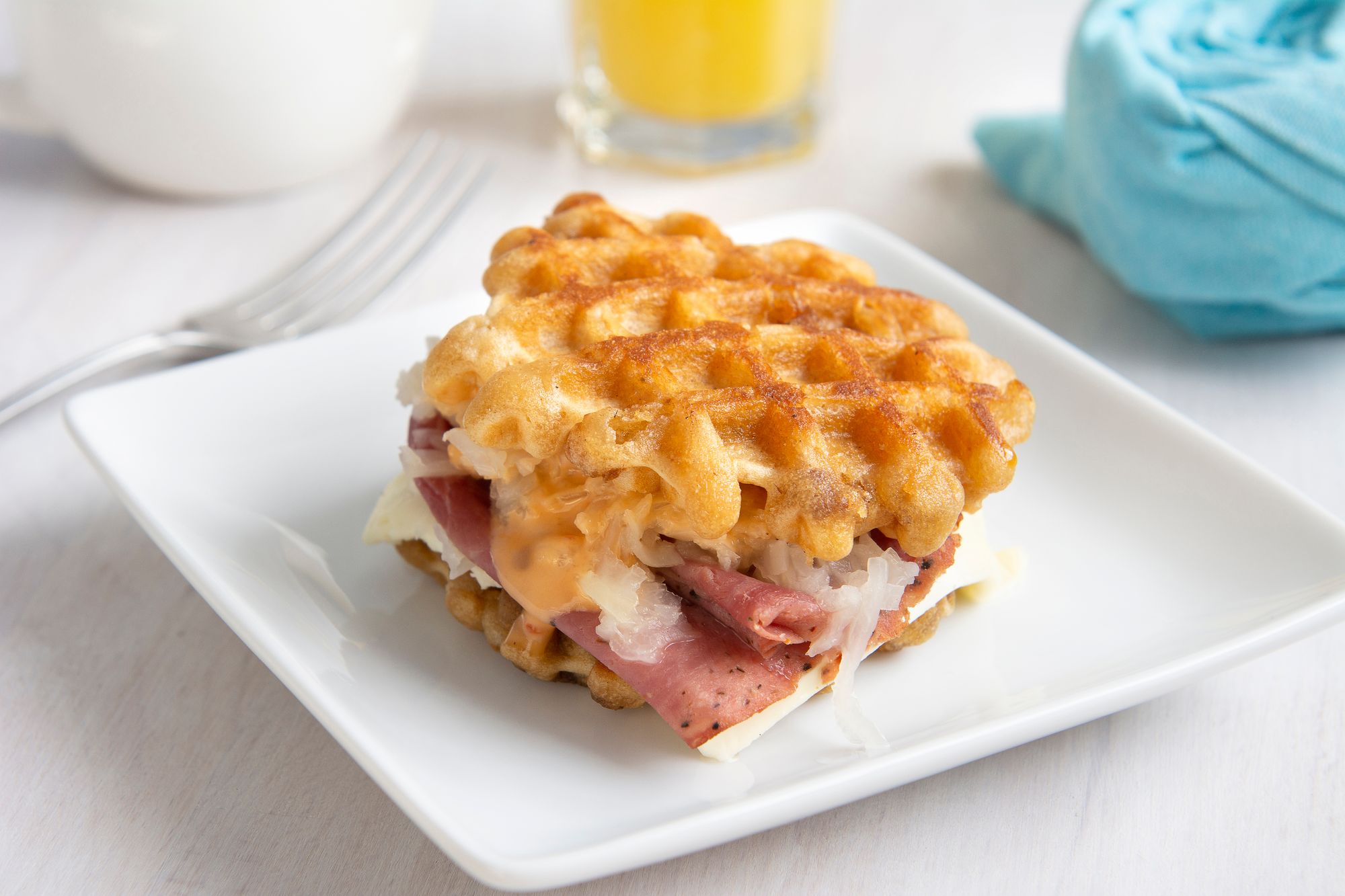 ---
FEATURING MINI WAFFLES #1589
Our whole grain maple chip mini waffles are Wholesome Choice, meaning free from artificial flavors, colors, preservatives and sweeteners. No PHO and unbleached flour. USDA Smart Snack approved.
---
INGREDIENTS
2 mini waffles (#1589)
2 tbsp Russian dressing or thousand island dressing
4 oz. corned beef (hot or grilled, sliced thin)
2 oz. sauerkraut, drained
2 slices of Swiss cheese
Butter as needed
---
PREPARATION
Spread each waffle with the Russian or thousand island dressing.
In a sauté pan, heat up and cook the corned beef. Sauerkraut can be heated as well.
Place a slice of cheese and sauerkraut on one waffle. Then place hot corned beef on top, along with the other slice of cheese, and then top with the second waffle.
Butter the top waffle and place on a hot pan to griddle, butter side down. Repeat on the bottom waffle and griddle the sandwich until well browned on both sides, and the fillings are hot and the cheese is melted.
Slice cheese diagonally for presentation.
Chef Tips:
Drizzle with a little honey for a touch of sweetness.