Southern Style Hot Dog
---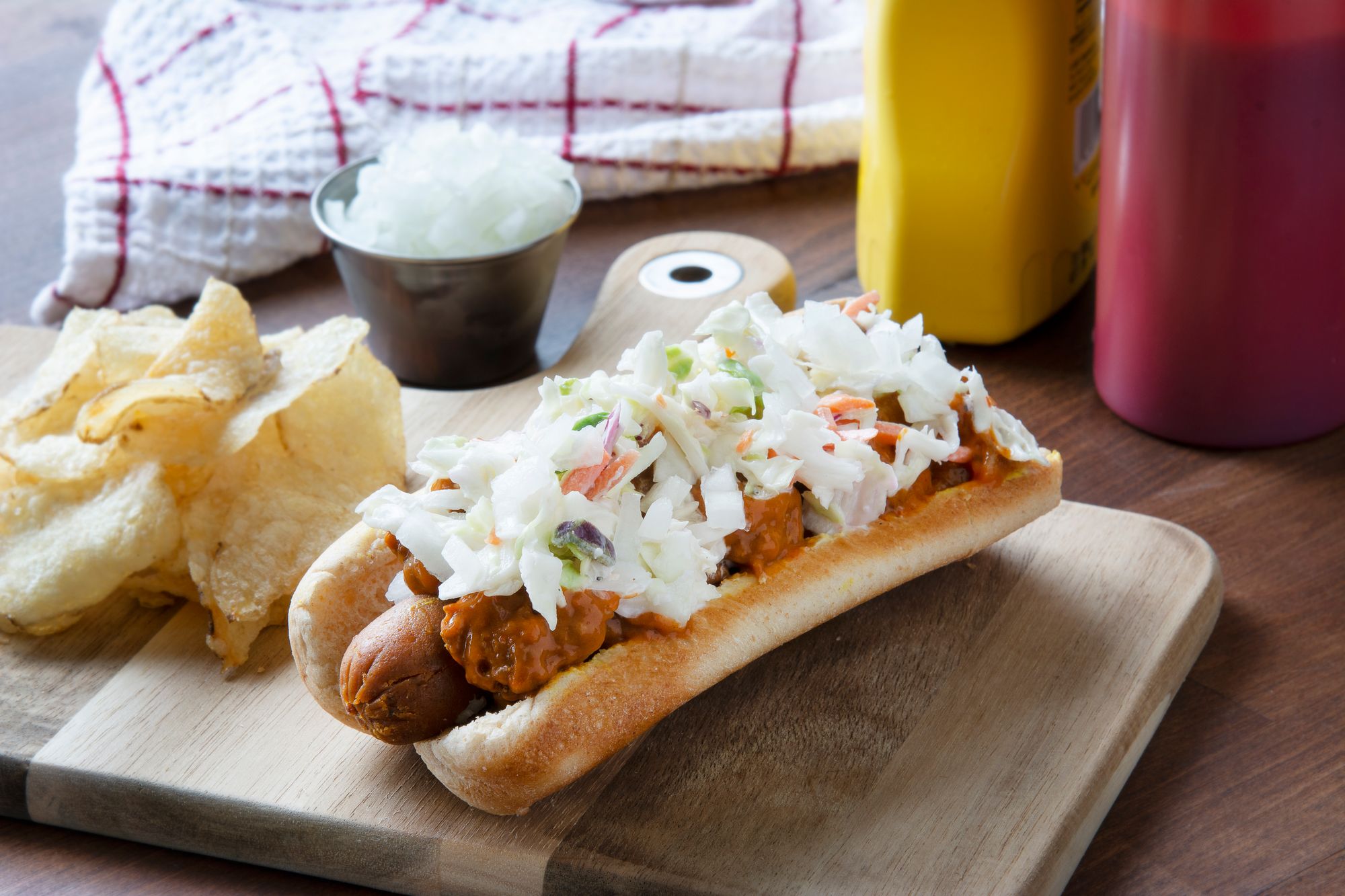 ---
FEATURING Whole Grain White Hot Dog Buns #471
Needing a good bun to go with those grilled "dogs?" Our whole grain hot dog buns are your perfect choice! They are light, have a great texture and are extremely delicious!
INGREDIENTS
4 hot dog buns
4 beef, turkey or veggie hot dogs
1 16 oz. package cole slaw mix
8 oz. of your favorite chili recipe
Onions, diced small
FOR THE SLAW DRESSING:
½ cup mayonnaise
2 tbsp. apple cider vinegar
2 tbsp. sugar
2 tsp. salt
Pepper to taste
PREPARATION
FOR THE SLAW: In a mixing bowl, combine vinegar, sugar, salt & pepper and whisk until dissolved. Add mayonnaise and mix until fully blended. Add the cole slaw and fold into the sauce until all the mix is coated with the dressing.
Place a steamed or grilled hot dog (we used veggie hot dog for this recipe) in a warmed Bake Crafter's hot dog bun. Top with no-bean chili, a full amount of cole-slaw and diced onions.
Chef Tips:
If there is too much cole slaw dressing, remove excess after mixing so the slaw is tasty and coated with dressing, but not too wet for the bun. I usually start with half of the dressing and slowly add more until the slaw is fully dressed.