Roast Beef Sandwich & Creamy Horseradish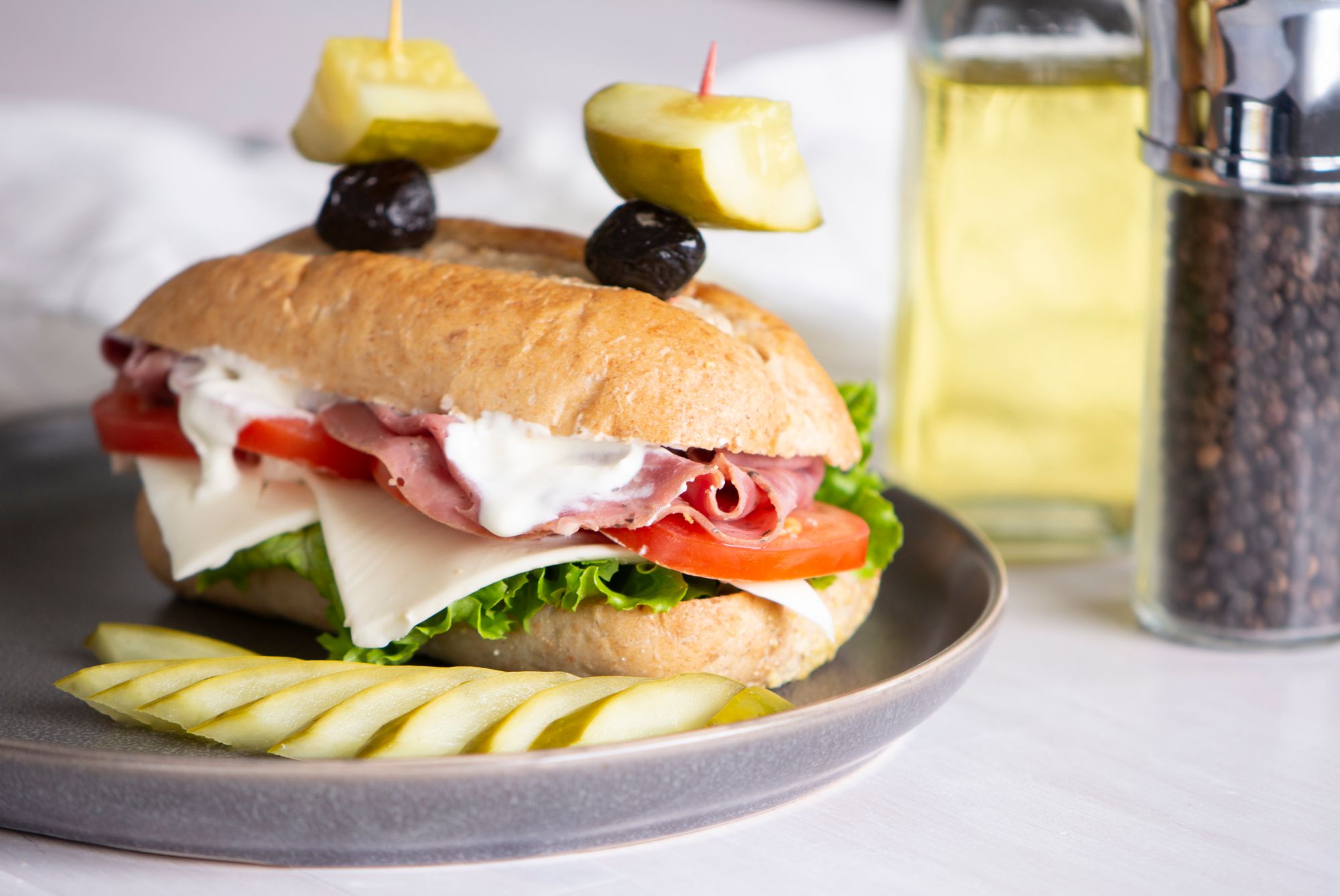 ---
FEATURING HOAGIE ROLL #1401
These whole grain, split top hoagie buns are perfect for building all of your favorite sandwiches to be served hot or cold, and they provide 2 grain equivalents.
---
INGREDIENTS
1/3 cup mayonnaise
2 tbsp prepared white horseradish
1 tsp chopped rosemary or 1/2 teaspoon dried rosemary
1 12-inch section French-bread baguette, halved lengthwise
8-oz. roast beef, thinly sliced
2 medium tomatoes, thinly sliced
1 large bunch arugula, stems trimmed
---
PREPARATION
Whisk mayonnaise, horseradish and rosemary in small bowl to blend. Season dressing with salt and pepper.
Spread bottom piece of bread with half of dressing.
Top with roast beef, tomatoes and arugula. Sprinkle with salt and pepper.
Spread remaining dressing on top piece of bread. Press bread, dressing side down, onto arugula. Cut into 4 pieces and serve.