Portobello & Pesto Canape
---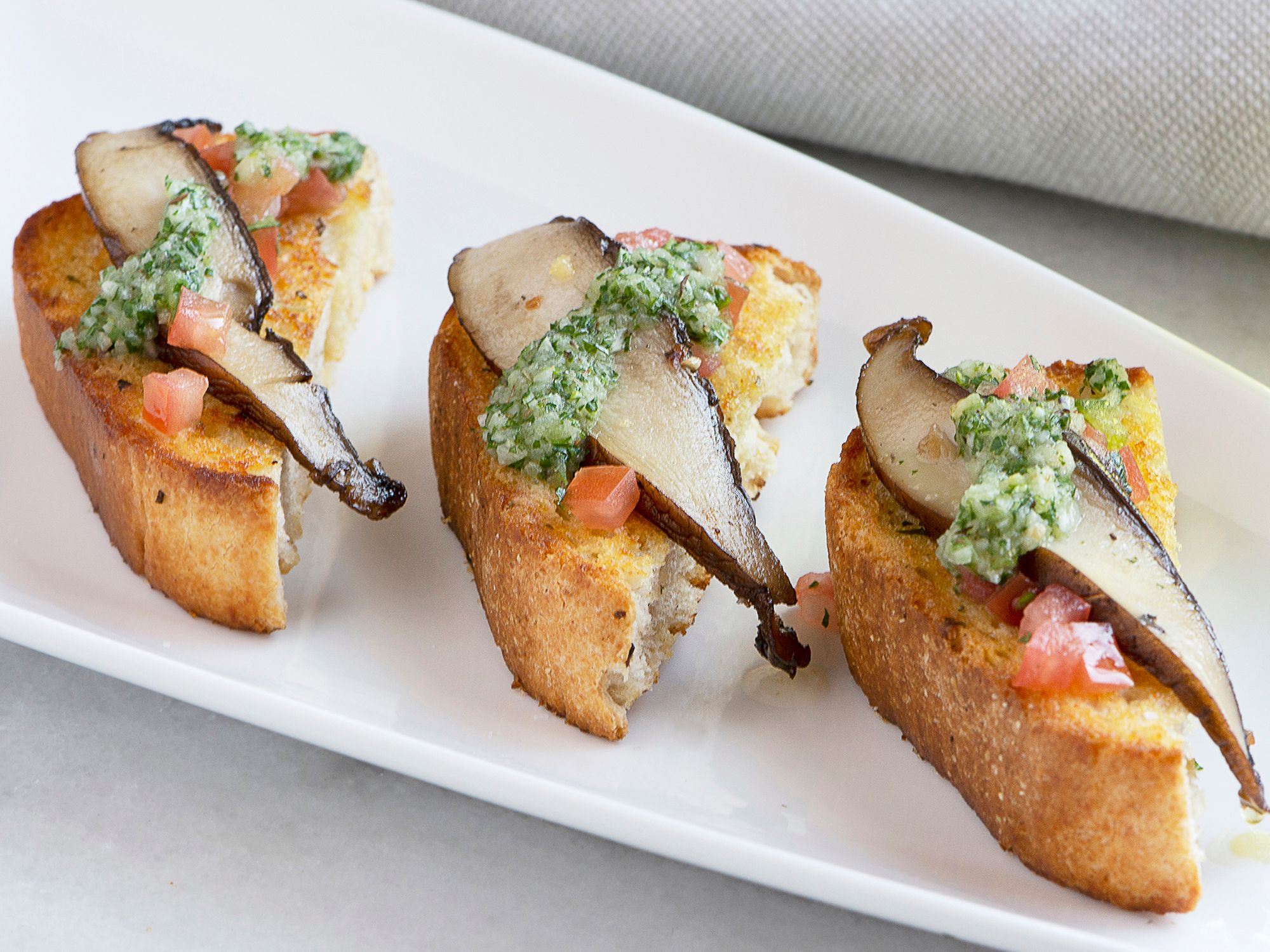 ---
FEATURING Texas Toast #1647
In need of some comfort food? Our Texas toast is a delicious, authentic Italian garlic bread that is ready to go from the freezer, to the oven, and onto the table! Serve with your favorite Italian meal and you'll never go wrong.
INGREDIENTS
PESTO
2 cups basil leaves
3 fresh garlic cloves
1 tsp fresh lemon juice
1 tbsp toasted pine nuts
½ cup shredded parmesan cheese
½ cup extra virgin olive oil
Salt & pepper to taste
PORTOBELLO MUSHROOM
1 medium sized portobello mushroom
Extra virgin olive oil
Salt & pepper to taste
TOAST
Bake Crafters garlic Texas toast
(#1647)
GARNISH
PREPARATION
PESTO: In a food processor, combine basil leaves, garlic, toasted pine nuts, shredded parmesan and a splash of lemon juice. Pulse once or twice to combine. Slowly add the olive oil and finish with seasoning. Set aside.
PORTOBELLO MUSHROOM: Remove stem and wipe cap with a dry cloth. Remove the dark gills inside the cap with a spoon by scraping. Rub mushroom cap with a little olive oil, season with salt and pepper and grill or bake in an oven at 350°F for about 12 to 15 minutes until soft. Let rest and cool, and then slice thin to place over the canape toast.
TEXAS TOAST: Toast the slices of bread in the oven (about 6-8 minutes) or toaster until golden brown. Then slice in 4 equal parts and arrange on a platter. Place thin slices of the Portobello mushrooms across the toasts, top with pesto and garnish with small diced tomatoes.
Chef Tips:
Canapes are small open-faced sandwich finger food, great for parties and special events. Prep all the components ahead of time, but assemble right before serving for freshness.