Pimento Cheese Biscuit
FEATURING BISCUIT #2015
Start your day off right with our fluffy, whole grain honey wheat biscuits! They are the ultimate breakfast solution. Add butter, jam, or anything you like. Your stomach will be thanking you the rest of the day.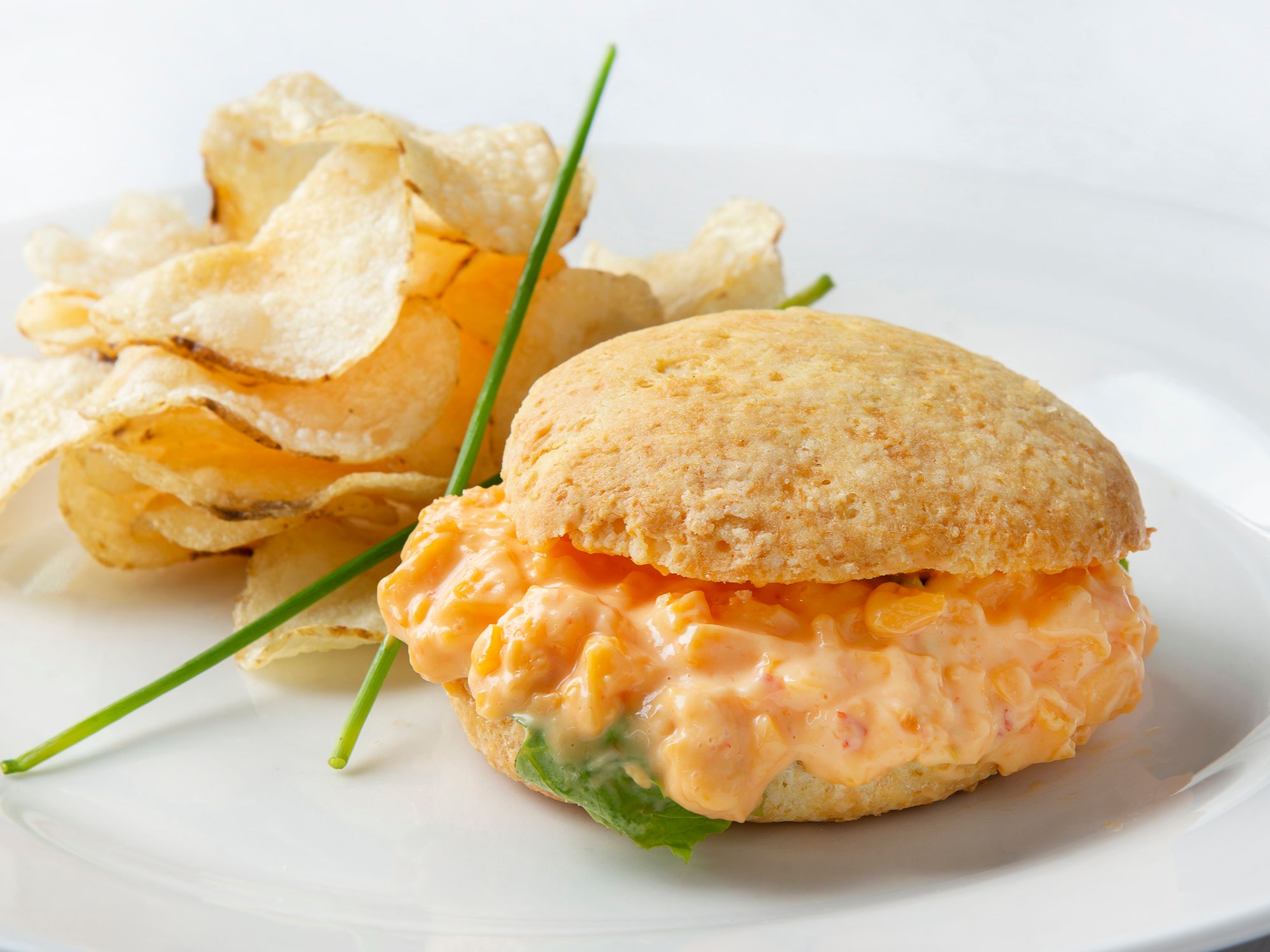 ---
INGREDIENTS
½ cup mayo
¼ cup apple cider vinegar
1½ tsp Dijon mustard
1½ tsp hot sauce
½ tsp fresh garlic, minced
½ tsp kosher salt
1 tsp ground black pepper
1 lb sharp cheddar cheese, finely grated
1 roasted red bell pepper,
stemmed and seeded, finely chopped
(about ½ cup)
---
PREPARATION
Mixed Mayo and all dressing ingredients first, season with salt and pepper.
Add to cheese and chopped roasted peppers, fold until mixed.
# Chef Tips:
Make ahead and let the flavors marinade overnight for best results.