Philly Cheesesteak Sandwich
---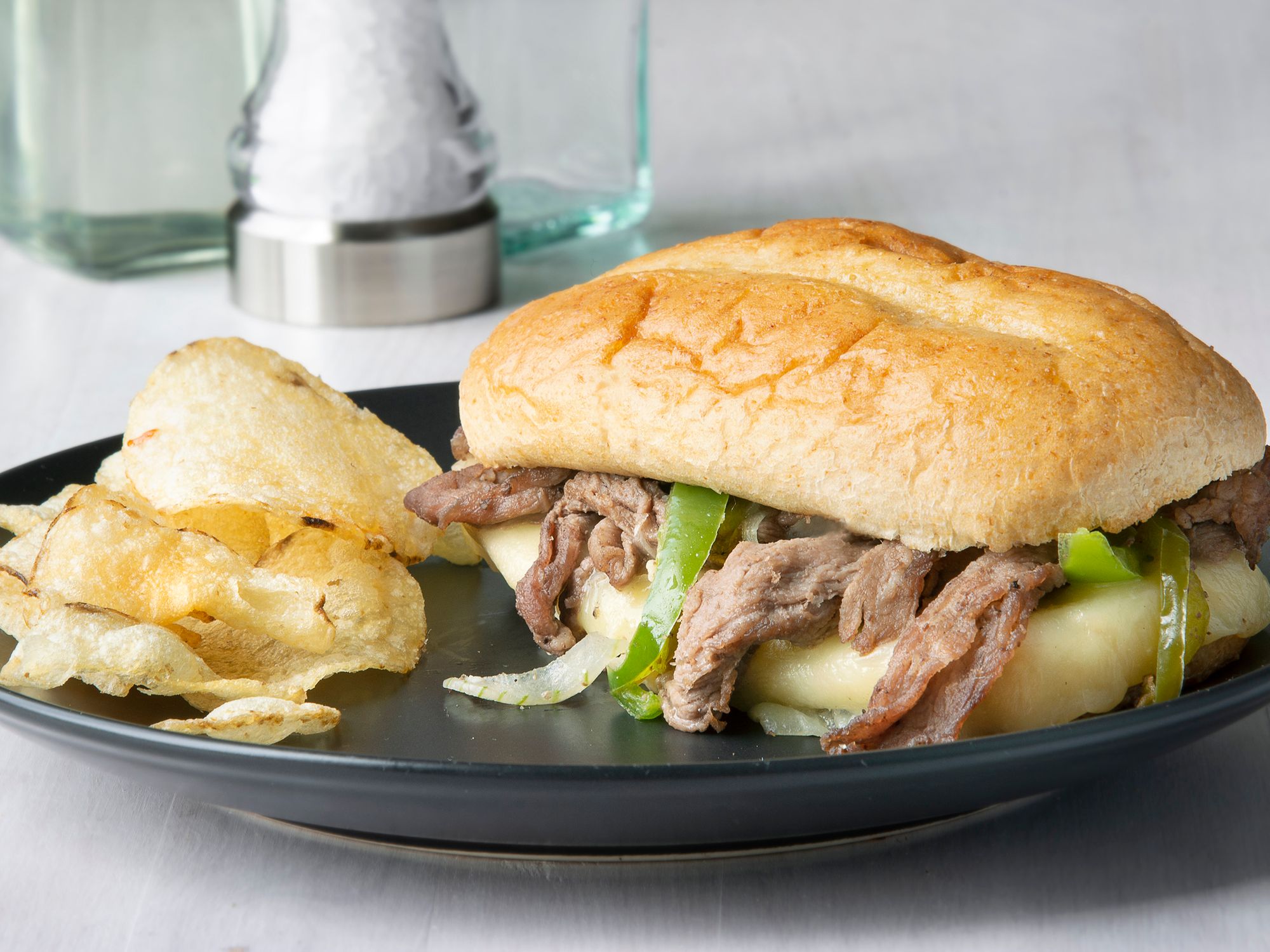 ---
FEATURING Low Sodium Hoagie Roll #2571
Looking for a healthier option for lunch? Why not try our whole grain, low sodium hoagie roll? It's perfect for creating all of your favorite sandwiches, and can be served hot or cold.
INGREDIENTS
1 lb sirloin steak, sliced thinly
8 slices provolone cheese
4 hoagie rolls, sliced
1 onion, sliced julienne
1 green pepper, sliced
1 tbsp butter
Salt & pepper to taste
PREPARATION
Slice steak, onions and peppers. Butter the hoagie rolls.
In a medium-size sauté pan, add oil and sauté the finely sliced steak. Let it brown and add the onions and peppers. Season with salt and pepper to taste.
Separate the filling in 4 portions and cover with 2 slices of provolone cheese each.
In a separate pan, toast the buttered hoagie rolls.
To Assemble:
Pick up filling of meat, cheese and vegetables and place right over toasted roll.