New York Style Hot Dog
---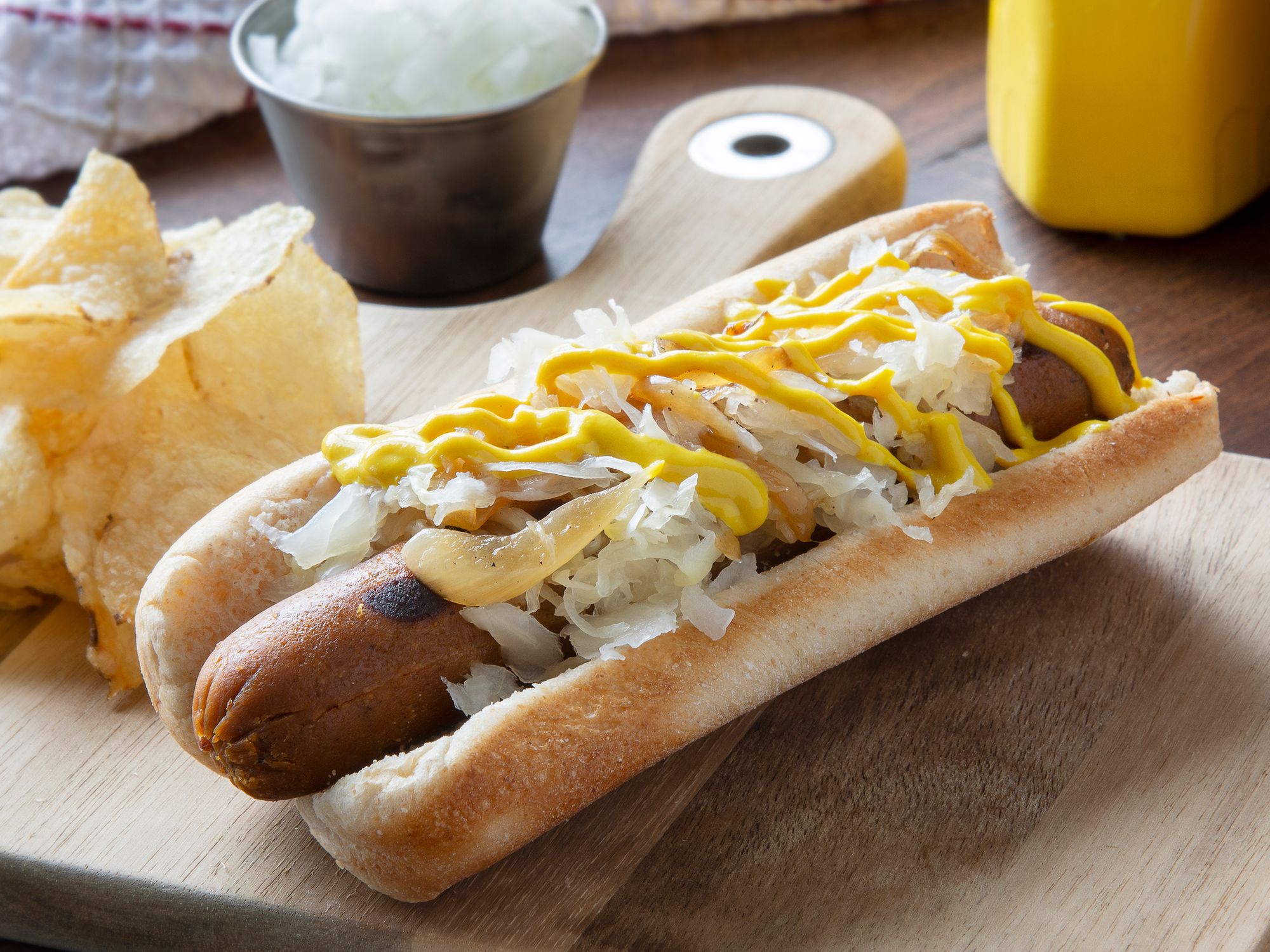 ---
FEATURING Whole Grain White Hot Dog Buns #425
You don't have to wait for baseball season or a family cookout to enjoy a good hot dog! And our buns help any good "dog" taste better.
INGREDIENTS
4 beef hot dogs
4 Bake Crafters' hot dog buns
Brown mustard
2 oz. of sauerkraut per hot dog
1 julienned, cooked onion (onion relish)
2 tsp. vegetable oil
2 tsp. Worcestershire sauce
2 tsp. water
1 tbsp. ketchup
Salt & pepper
Hot sauce (optional)
PREPARATION
FOR THE ONION RELISH: Sautee onions in oil in a small pan on medium heat until mildly soft and translucent (about 4-5 minutes). Add Worcestershire sauce, water and ketchup.Season with salt & pepper. Bring slowly to simmer, reduce until liquid is almost dry. Remove from heat and let cool.
ASSEMBLING HOT DOGS: Add hot dogs to a soft, warm bun. Top with onion relish, sauerkraut and brown mustard – or other mustard if preferred. ENJOY!
Chef Tips:
These hot dogs are typically boiled like the traditional New York street-cart dogs, but they can also be grilled.