Margherita Bagel with Roasted Tomatoes
---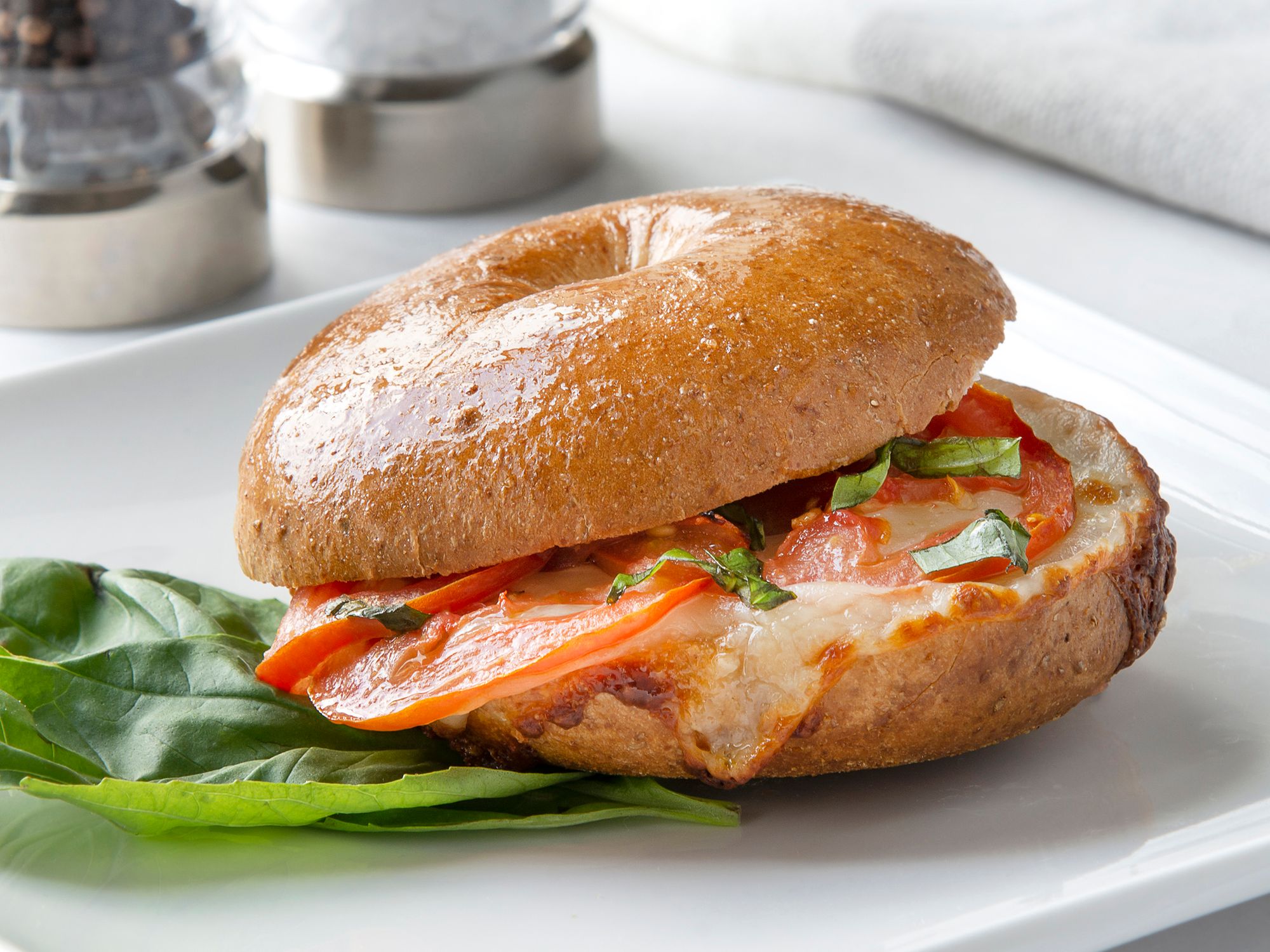 ---
FEATURING BAGEL #936
Get creative with our whole grain bagels! Toast them for breakfast or create any type of sandwich you wish. They are pre-sliced for convenience and are especially delicious!
INGREDIENTS
4 Bake Crafters' bagels
4 slices Provolone cheese
1 tomato, medium thickness slices
4 or 5 fresh basil leaves, chiffonade
2 tbsp olive oil
1 tbsp grated Parmesan cheese
PREPARATION
Place tomato slices on a sheet pan, brush with some of the olive oil and cook approximately 10-12 minutes in a 375°F oven, set a side. Place Provolone cheese slices on bottom of bagel, add roasted tomato slices and top with chiffonade of fresh basil.
Brush sides of the bagel with olive oil and add grated Parmesan cheese. Brush the "tops" with olive oil and place on sheet for toasting. Place in an oven at 375°F for approximately 2-3 minutes until the edges of the cheese turn slightly brown. Let it cool. Assemble full sandwich and enjoy!
# Chef Tips:
Good for breakfast or lunch. Serve with a nice side salad for a light summer meal.