Grilled Cheese with Gouda, Arugula & Caramelized Onions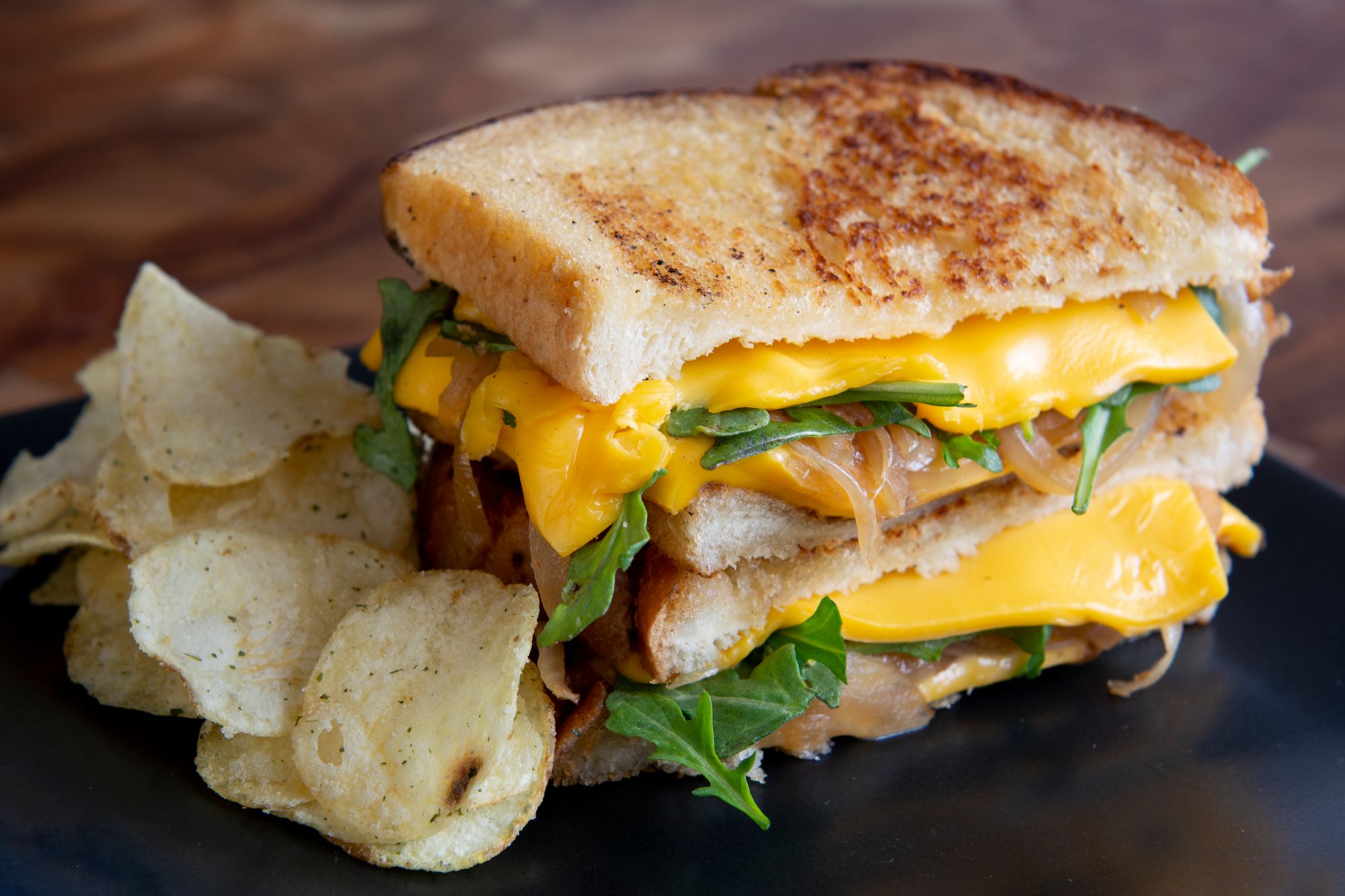 ---
FEATURING SOURDOUGH BREAD #4108
Give our thin-sliced, hearty, sourdough bread a try next time you have a hankering for a sandwich. It makes a delicious carrier for grilled cheese and deli sandwiches.
---
INGREDIENTS
2 slices of hearty sourdough or thick sliced Italian bread
2 slices of gouda cheese or smoked gouda
2 slices of cheddar cheese
1 large onion, julienned or thinly sliced
1 tbsp olive oil
Butter, unsalted at room temp, as needed
1 cup fresh baby arugula
---
PREPARATION
In a pan, sauté onion in the olive oil at medium heat. If the pan dries out, add a splash of water and continue cooking until they are soft and golden brown, but not dry. Set aside.
Arrange each slice of bread with a slice of cheddar and gouda cheese.
Add arugula and caramelized onions.
Top with slice of bread and cheese.
Butter the top, and place top side down on a hot griddle until golden brown and cheese begins to melt.
Butter bottom bread and flip again to brown.
Chef Tips:
Make caramelized onions ahead to save time. This sandwich has a perfect balance of sour, spicy, richness and sweetness from all its components.