Garden Potato Salad
---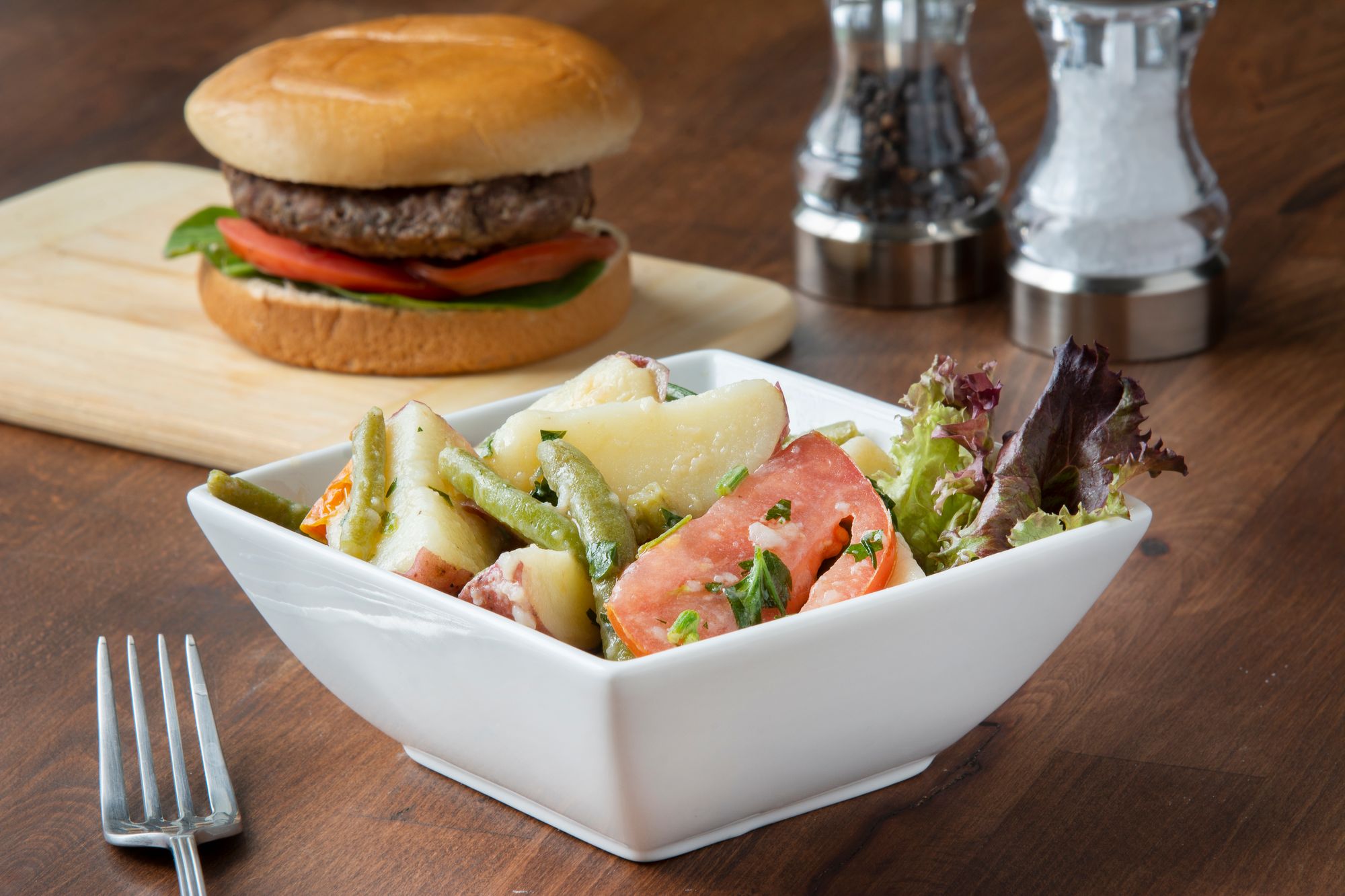 ---
FEATURING Low Sodium Hamburger Bun #2576
You can't have a good burger if you don't have a good bun! This whole grain, low sodium bun is a healthier carrier for any hamburger, chicken sandwich or turkey burger. Dress it up the way you want and create the perfect meal.
INGREDIENTS
3 lbs. red new potatoes, quartered
2 tbsp white balsamic vinegar
3 cups salad oil
1 tsp Dijon mustard
2 tbsp fresh basil, chopped
½ tsp salt
¼ tsp ground black pepper
8 oz. cooked green beans, cut in half
½ cup chopped onion
1 cup tomatoes, sliced into wedges
2 tbsp parsley, chopped
PREPARATION
In a large pot, simmer the quartered potatoes until done but firm ("al dente").
Drain and let cool.*
In a bowl, add the white balsamic vinegar, salt & pepper, Dijon mustard and chopped fresh basil, and whisk together. Slowly add the oil until fully emulsified. Add the cooked potatoes and remaining ingredients and mix until fully incorporated.
Enjoy your picnic!
Serving suggestions: This recipe is a great option for picnics as it doesn't use mayo as a base and can hold longer at room temperature. Add any seasonal vegetables you like (peas, sugar snaps, broccoli) or herbs (mint, dill, etc. ) for your own take on this recipe, using the same base ingredients.
Chef Tips:
*When cooling the potatoes, do not splash with cold water. Let them cool naturally and then add the vinaigrette base so the potatoes can fully absorb the flavors before getting saturated with water.