French Toast Berry Trifle
FEATURING FRENCH TOAST BITES #408
If you like our French toast sticks, then we know you'll love our cinnamon French toast bites! They're not only delicious, but they're fun to eat too!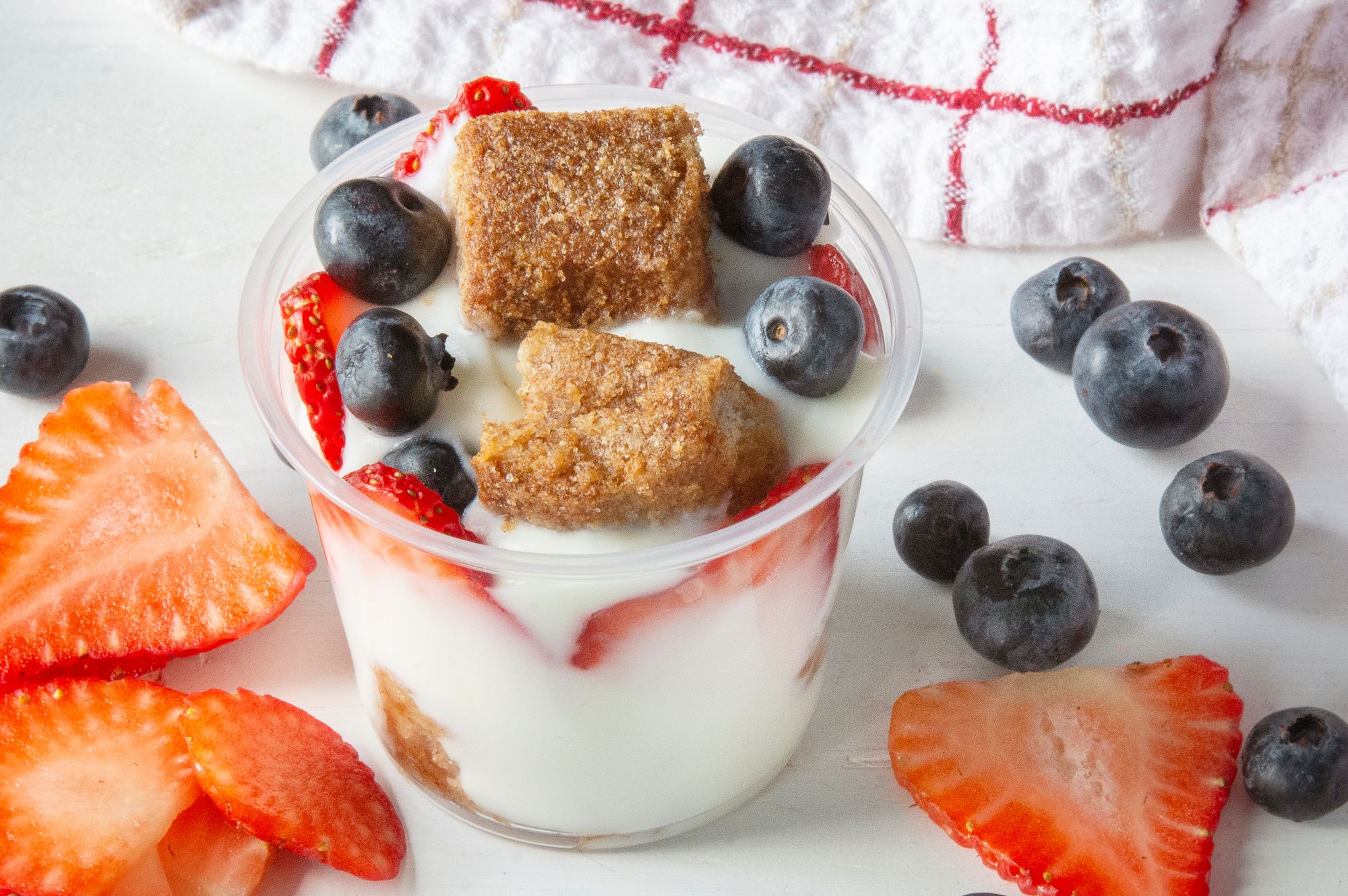 ---
INGREDIENTS
3 oz., or 7- 8 French toast bites, cinnamon
4 oz. vanilla yogurt, light
1/4 cup fresh strawberries, quartered
1/4 cup blueberries
8 oz. souffle cup for service
PREPARATION
Lay French toast bites on a sheet pan and cook at 350°F for approximately
10 -12 minutes until internal temperature reaches 165°F. Cool and reserve. Wash berries and dry by straining through a colander. In a souffle cup, lay half of the cooked and cooled bites in the bottom, cover with a layer of yogurt (1 tbsp.), then berries, but do not mix. Repeat layers all the way to the top of the cup.
Chef Tips:
For better quality, use fresh berries during Spring. If fresh fruit is not available, use frozen or canned diced fruit in light syrup. Add variety by substituting 1 oz. of Bake Crafters cinnamon granola for 1.5 oz of the bites (about 3-4 each) and still get a 2 grain equivalent.