Creamy Tomato Basil Soup
---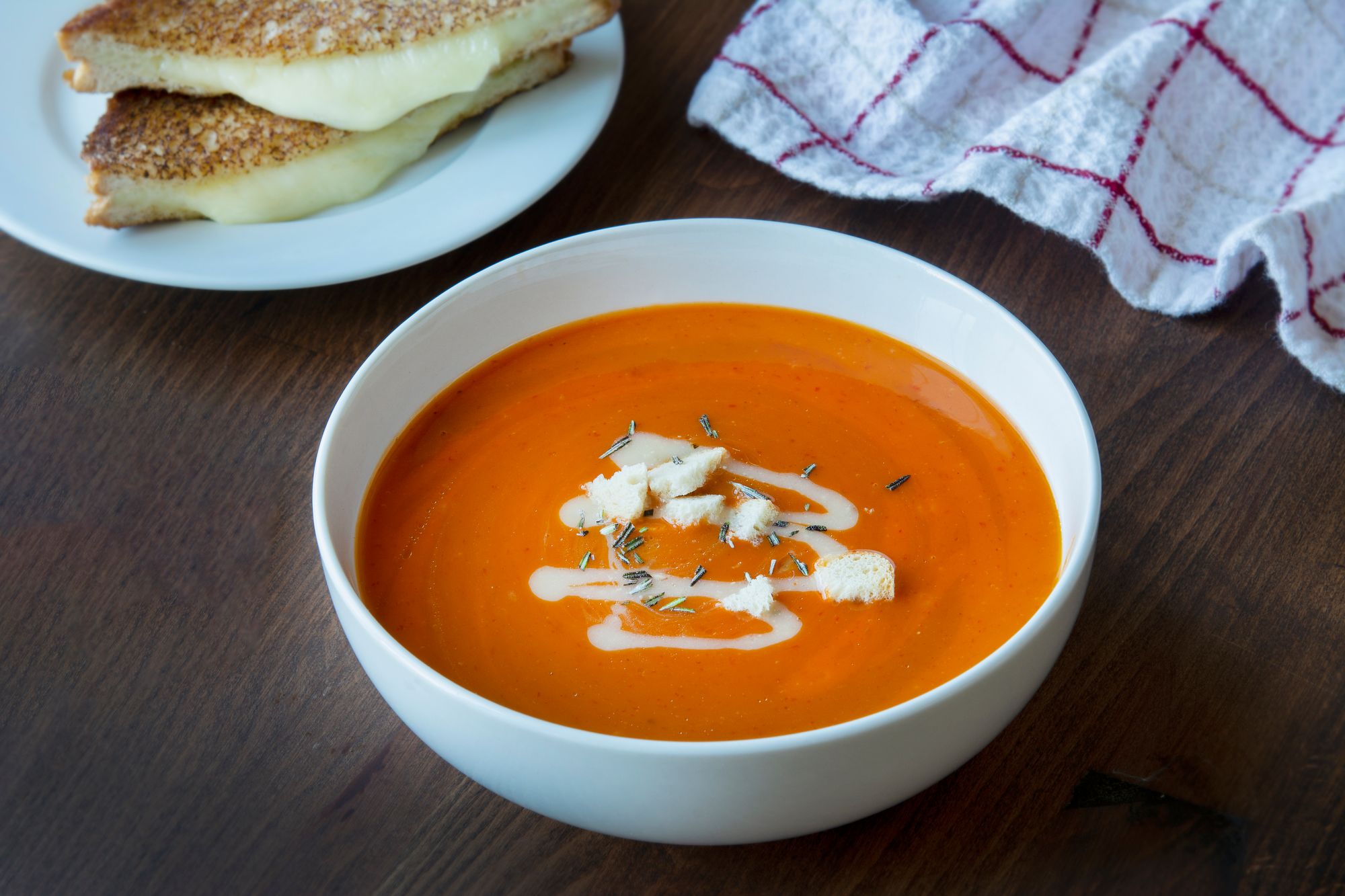 ---
FEATURING Whole Grain Grilled Cheese Pepper Jack IW Sandwich #6725
Grilled Cheese just got a whole lot better! Who wouldn't like melted pepper jack cheese on whole grain bread? Add Chef Cristian's delicious tomato soup, and you have the perfect feel good meal!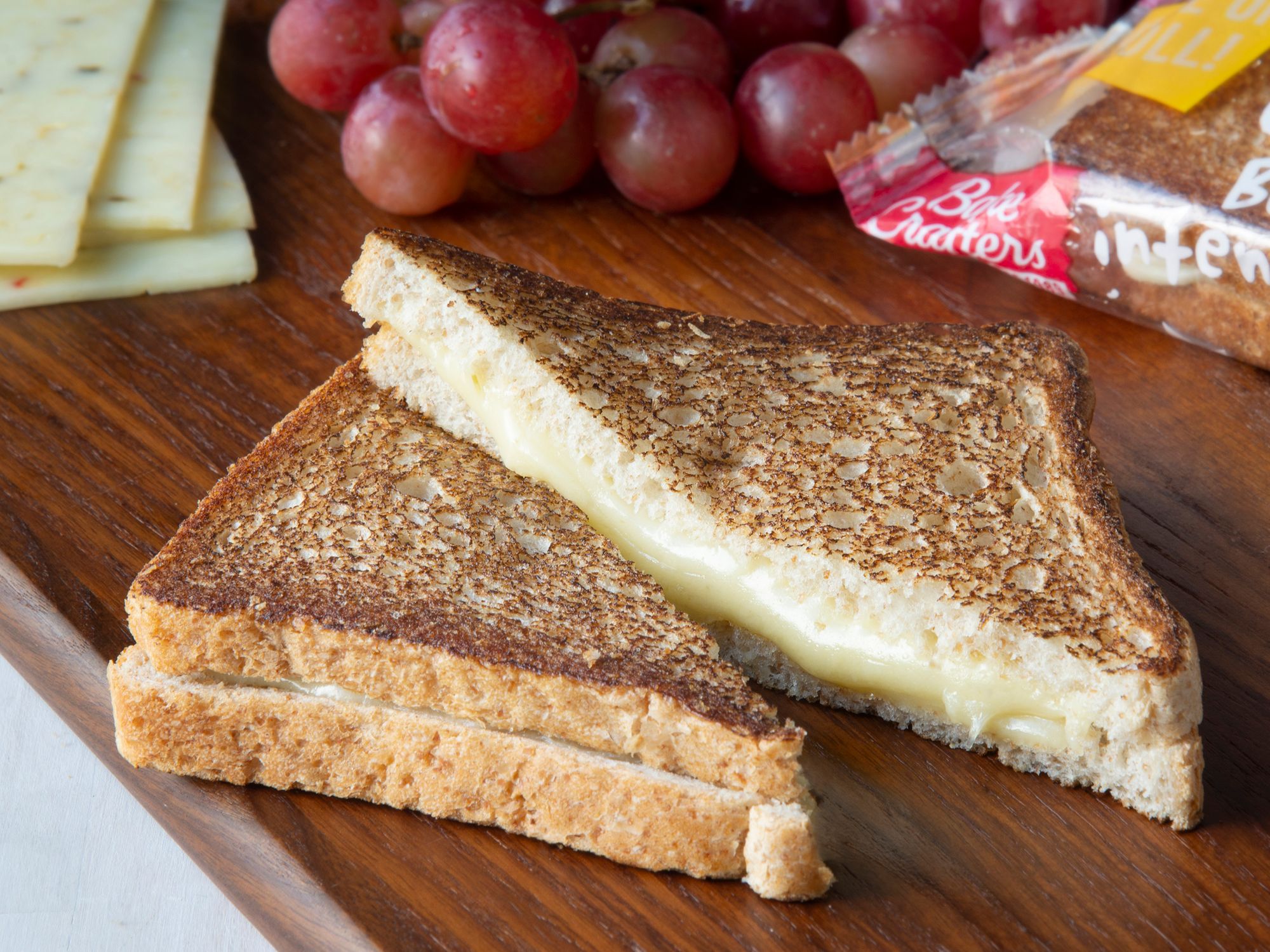 ---
INGREDIENTS
2 oz. olive oil
2 cloves garlic minced
1 onion, diced
½ cup celery, chopped
½ cup carrots, peeled and diced
1 sprig fresh thyme
50 fl. oz. vegetable broth
2 28 oz. cans whole peeled tomatoes
½ cup basil leaves, sliced thin (chiffonade)
½ cup heavy cream
Salt & pepper to taste
PREPARATION
In a medium pan, heat the olive oil and add the garlic, onion, carrots and celery. Cook on medium heat until softened, about 5 minutes. Add tomatoes, thyme and broth. Bring to a simmer, about 7-8 minutes. Remove thyme stem, add basil leaves, minus a handful for garnish.
In a blender, carefully puree the soup until smooth (in small batches), or use a stick blender.Finish by seasoning with salt and pepper. Add heavy cream while whisking the soup. Check seasoning and adjust. Garnish with basil.
Chef Tips:
Best served with Bake Crafters' delicious grilled cheese sandwiches: #6658, #6659, #6671, #6676, #6677, #6725, #6726, #6727