Classic Chili in a Cornbread Bowl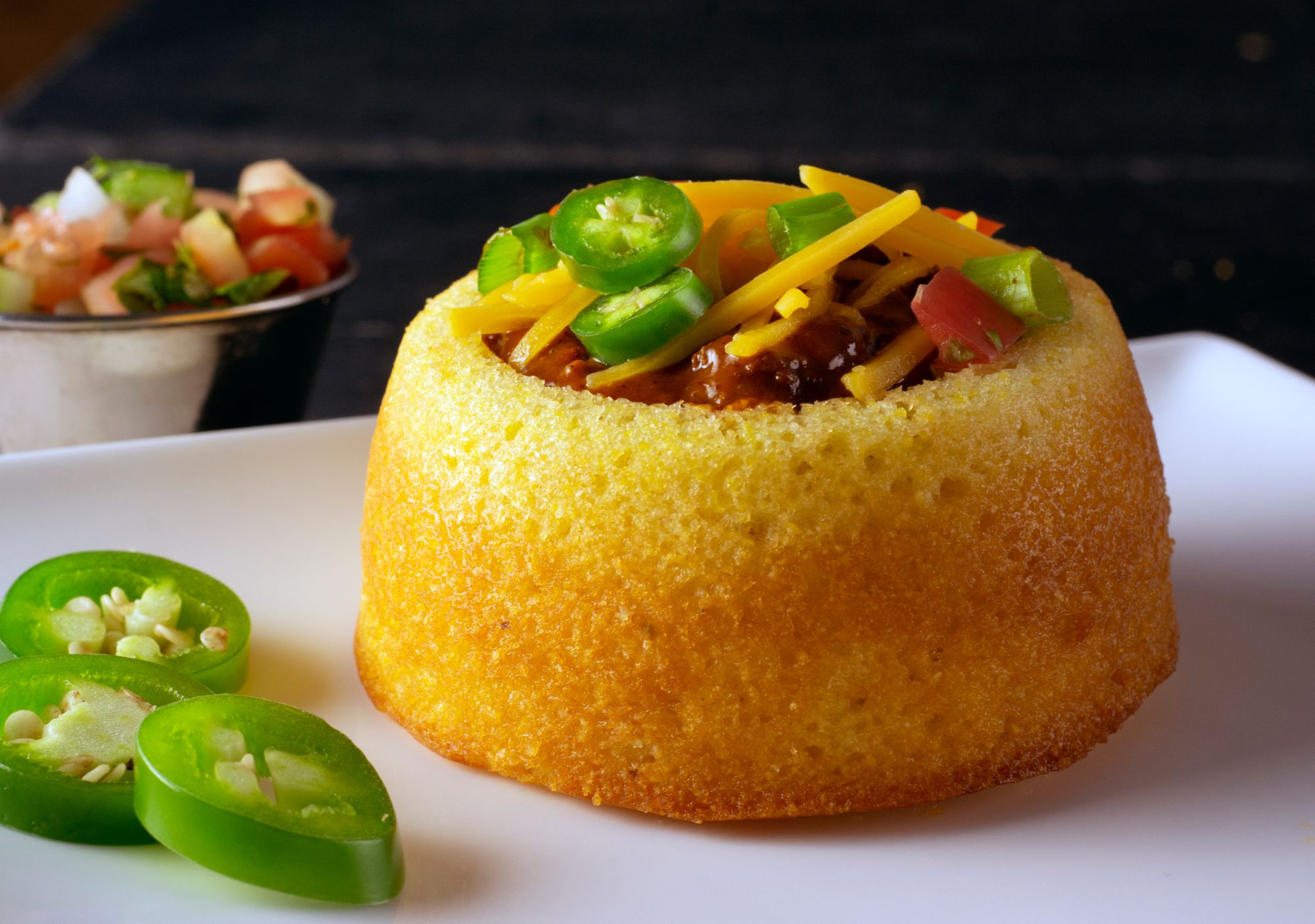 ---
FEATURING CORNBREAD BOWL #2177
These delicious cornbread bowls can be filled with your favorite chili recipe, salad or breakfast item. They can also be used for desserts. Just add strawberries and a scoop of ice cream and you have a sweet treat.
---
INGREDIENTS
1 tbsp olive oil
1 medium yellow onion, diced
1 lb lean ground beef
2 1/2 tbsp chili powder
2 tbsp ground cumin
2 tbsp granulated sugar
1 tbsp tomato paste
1 tbsp garlic powder
1 1/2 beef broth
1 10-oz can mild rotel tomatoes and green chiles
1 15-oz can red kidney beans
2 tsp salt
1 tsp ground black pepper
1/4 tsp ground cayenne pepper (optional)
---
PREPARATION
In a heavy pot, sweat onions and add ground beef to brown.
Add spices and combine with sugar, tomato paste, garlic and beef broth.
Bring to simmer, add rotel tomatoes and beans, season with salt and pepper, and cayenne if desired.
Cover and let simmer for about 10-15 minutes at medium heat.
Serve into cornbread bowls and top with shredded cheese, sliced jalapenos, oyster crackers or saltines if desired.