Cinnamon Roll Pancakes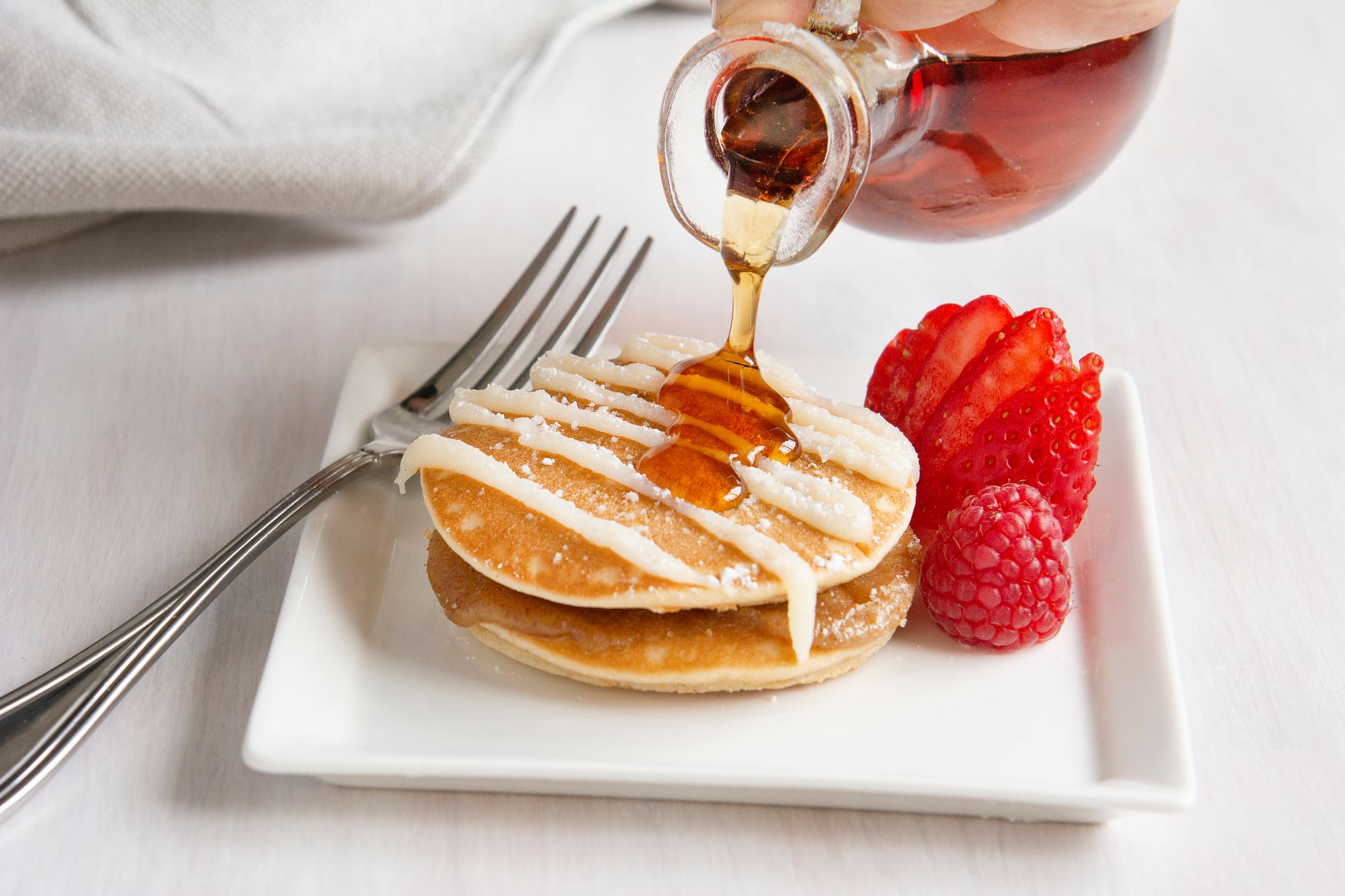 ---
FEATURING MINI PANCAKES #1581
Same great taste as our regular sized maple pancakes in mini size! With real maple flavoring and chips, these minis are packed with flavor and a serving of 2 provides 1 grain equivalent.
---
INGREDIENTS
Filling:
1/2 cup melted butter
1 cup brown sugar
2 tsp ground cinnamon
Glaze:
3 tbsp butter
2 oz. cream cheese
1 1/2 cups powdered sugar
1 tsp vanilla extract
---
PREPARATION
Filling:
Combine melted butter, brown sugar, and cinnamon.
Whisk ingredients together until uniform.
Glaze:
Melt the butter and cream cheese together in the microwave.
Stir in the powdered sugar and vanilla extract until combined.
Chef Tips:
Swirl some of the cinnamon filling between the 2 mini pancakes, and then top the pancakes with the warm glaze (in a string pattern).