Chutney Chicken Salad Sandwich on a Croissant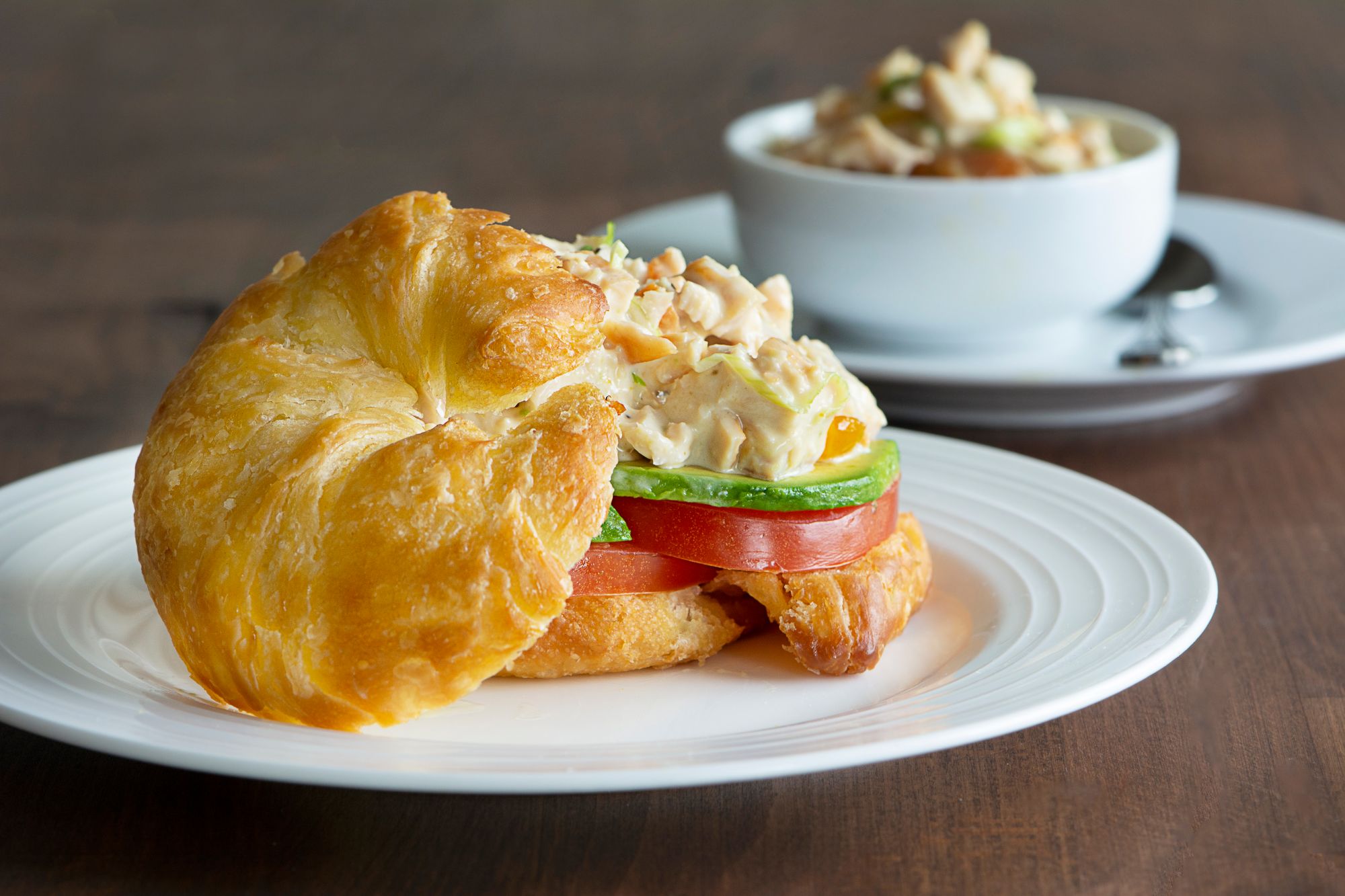 ---
FEATURING CROISSANT #3285
Light and flaky outside, tender and tasty inside. These sliced croissants are great for sandwiches or simply dressing up a plate.
---
INGREDIENTS
Warm Croissant (#3285)
Chicken breast, cooked and chopped into small pieces
1 oz celery, diced small
2 tbsp mango chutney
1⁄2 bunch green onions, finely sliced
1⁄2 cup mayo
1⁄2 tsp ground coriander
Avocado & tomato (optional)
---
PREPARATION
First, cook chicken breast, preferably grilled or baked to temperature.
Let rest and dice into small pieces. (make sure to save all the juices)
In a mixing bowl, add mayo, chutney, diced celery and coriander. Blend together and fold in the cooked chicken breast and green onions until mixed. Refrigerate until served.
Serve on a fresh warm croissant.
Chef Tips:
Serve with a slice of avocado over leaf lettuce or tomato. A warm and fresh croissant will contrast the cool flavor and texture of the chicken salad.