Breakfast Strata Casserole with Chicken Sausage
---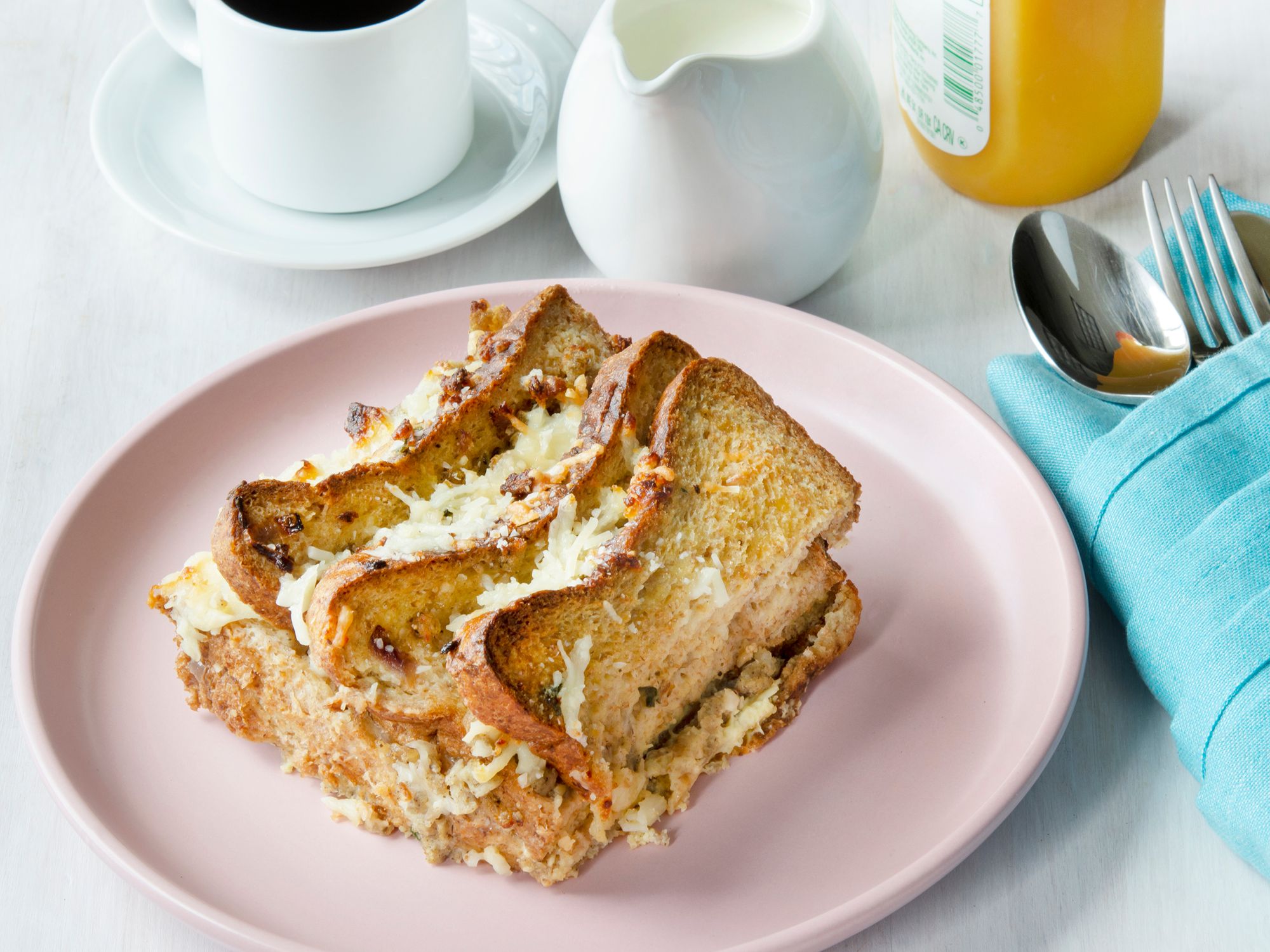 ---
FEATURING Pullman Bread #3349
Remember those great sandwiches you had as a kid? You can have them again with our delicious Pullman sliced bread! Whether you want lunch meats, or peanut butter & jelly, you will not be disappointed with the result.
---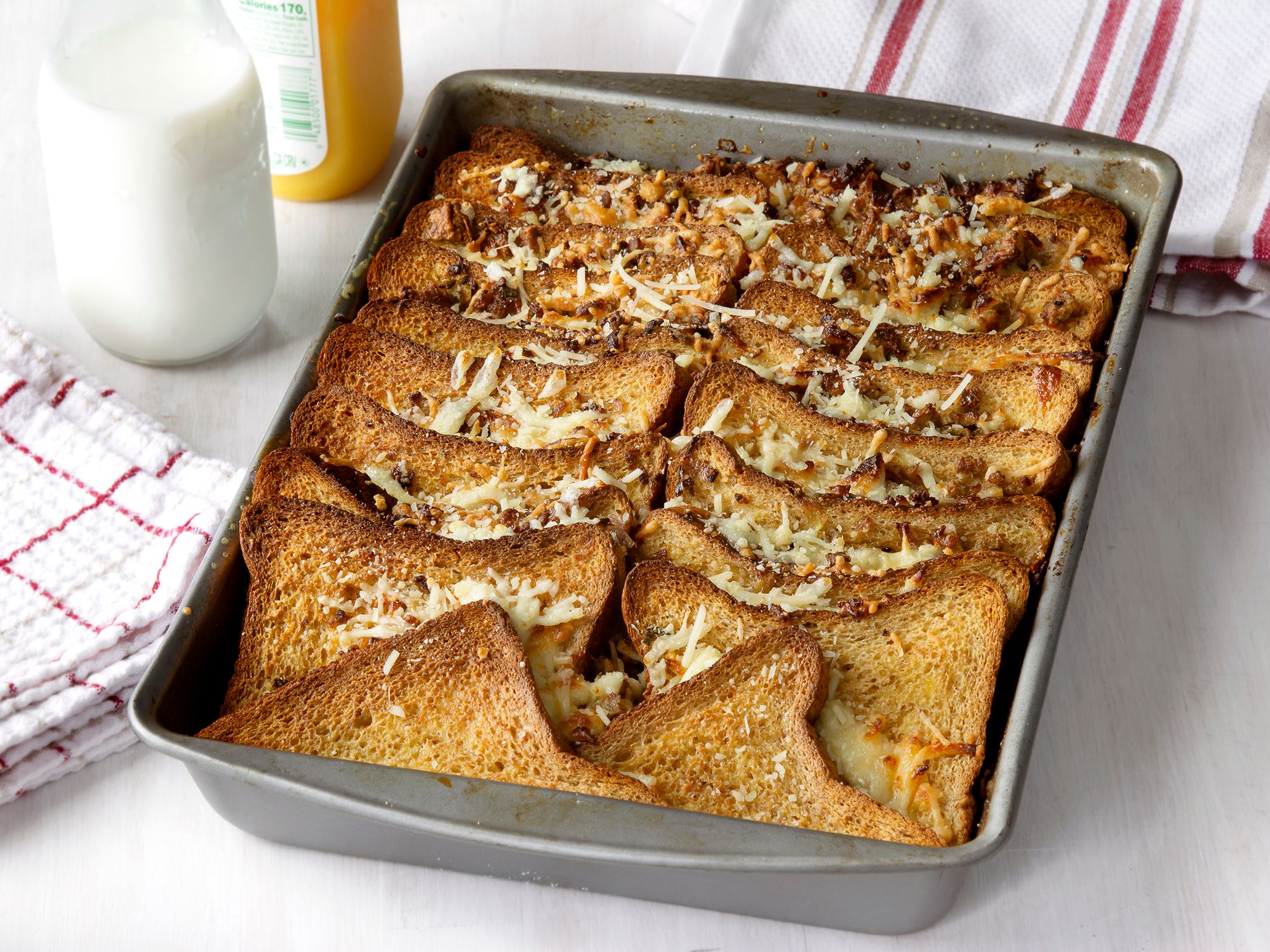 ---
INGREDIENTS
8 oz breakfast chicken or turkey sausage
½ red onion, diced small
2 tsp sage leaves, preferably fresh,
chiffonade
2 Tbp butter, unsalted
Pullman bread, sliced
(Bake Crafters #3349 or #3352)
3 oz grated mozzarella cheese
2 oz parmesan cheese
¼ tsp nutmeg
6 oz milk
10 oz heavy cream
4 large eggs
2 egg yolks
Salt & pepper to taste
PREPARATION
Cook onions in butter on medium heat until translucent. About 3 minutes. Add sage and mix for about a minute. Add sausage to pan and cook for another 3 to 4 minutes until thoroughly browned. Set aside and let cool.

Wisk together milk, cream, eggs, egg yolks and nutmeg. Butter a medium pan and layer bread on the bottom first and cover with egg & milk mixture. Continue layering the bread while alternating with sausage and custard mixture, finish with both cheeses. Repeat layering until the entire pan is covered. Top with cheese. Cover with wrap and let sit (preferably overnight) to allow bread to absorb the custard.

Preheat oven at 350°F. Bake uncovered until golden brown and cooked through the center, about 45 to 55 minutes depending on size of the pan. Let stand a few minutes before serving.
Chef Tips:
This is a great way to utilize a day-old bread. And because it's best served the next day, it's a perfect holiday breakfast that can be prepared ahead of time.