Black Bean Avocado Veggie Burger
---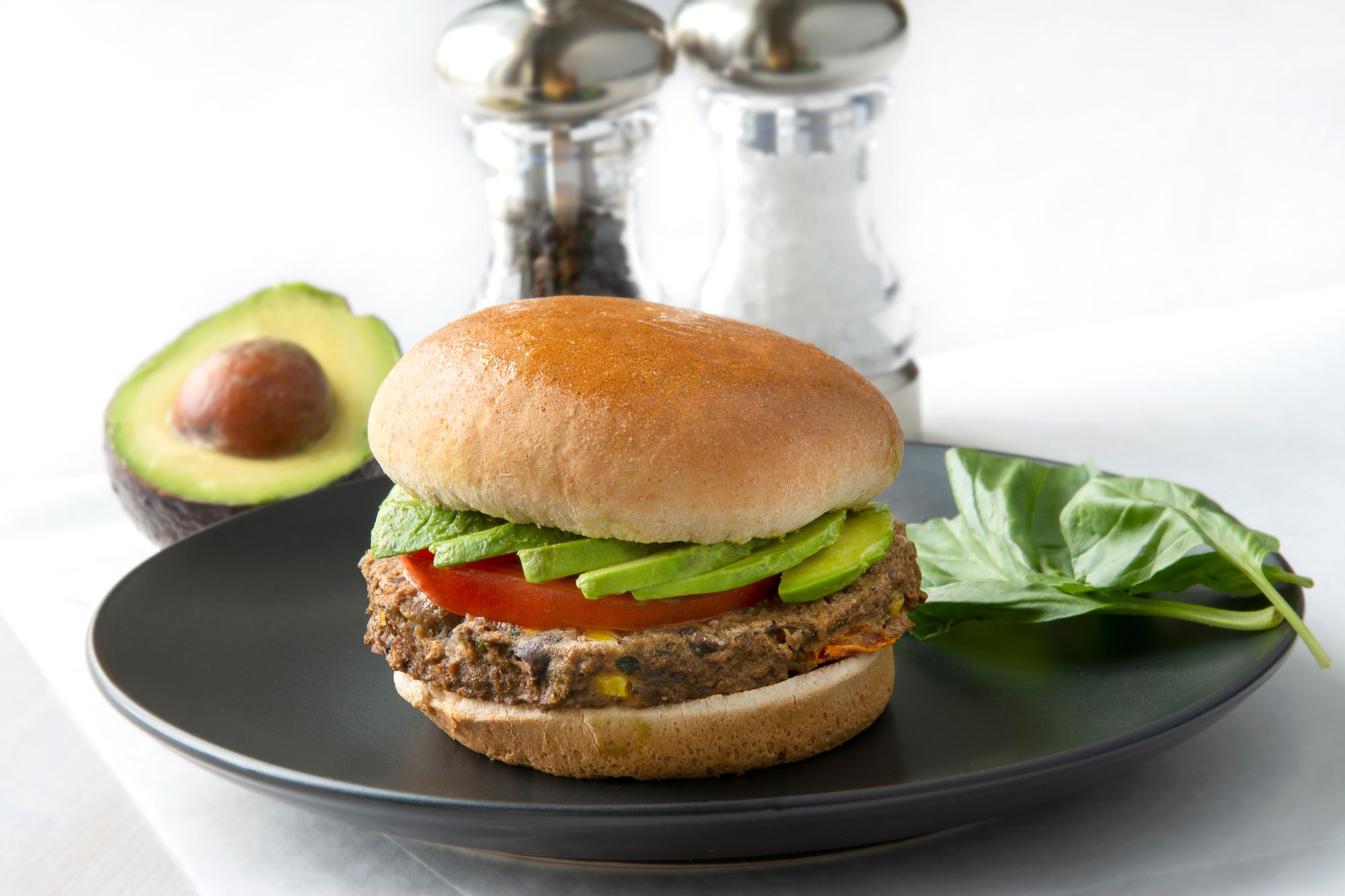 ---
FEATURING BUN #453
Looking for the perfect bun? Our whole grain Hamburger Buns are perfect for hamburgers, chicken sandwiches, turkey burgers or just about anything you want to put on them!
INGREDIENTS
Hamburger Bun (#453)
16 oz can black beans, drained & dried
½ red bell pepper, roughly diced
½ onion, roughly diced
3 fresh garlic cloves
½ cup corn kernels
1 egg
1 tbsp cumin
1 tbsp chili powder
1 tbsp paprika
½ cup chopped fresh cilantro
2 tsp Worcestershire sauce
½ cup bread crumbs
Oil (vegetable or olive)
½ fresh avocado
Lettuce, tomato
PREPARATION
In a food processor, add the bell pepper, onion, garlic, corn and cilantro. Pulse to finely chop. Transfer to a sauté pan and cook in 1 tbsp of oil until onions are translucent (medium heat, about 3 to 4 minutes) and set aside. Add black beans, egg, spices, Worcestershire sauce and breadcrumbs to the food processor. Pulse to combine, but leave little chunks of the beans.

In a medium bowl, add bean mixture and cooked vegetable mixture and fold in with spatula. Form into about 4 equal size patties and coat with some of the breadcrumbs after formed. In a medium size pan, sauté the patties in the oil until golden brown on each side. Place in an oven at 350°F for about 7 or 8 minutes to heat thoroughly. Let rest for a minute. Assemble with slices of avocado (make sure to sprinkle with lemon juice) lettuce and tomato for final sandwich.
Chef Tips:
Serve with a side of Yuca or Taro chips.